DJ
Services

Fun, Fun, & More Fun!

Valuable Partner Services
About
Anthony

Pure Energy Productions mobile disc jockey service was established 19 year ago in the Bay area (San Jose) and moved to the Las Vegas valley in 1988. Pure Energy Productions sole purpose is high quality entertainment at a competitive rate. We specialize in a vast array of musical entertainment for functions from smaller private birthdays to smaller business and or larger more complicated corporate gatherings, making the party a hit for everyone from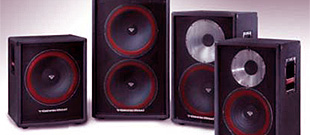 System and Lighting Specs
State-of-the-Art Equipment, including: 2 Denon CD players: 1 DN2600F and 1 DN2500F w/ vocal cut capability & pitch control 2 Shure Cordless Microphone 750 ft range UHF 2 CS 800 X Peavey 1200-Watt Amplifiers 2 Cerwin Vega V253 Speakers w/ 2 15" woofers, 6" midrange 4: tweeter 750 to 1500 watts -- and more available on request!
more
Read Our Testimonials
Hey Tony! You are the man! Thank you so much for truly making our night so memorable, not only for us, but our family and friends too. It was truly a blast and my only complaint is that it ended too soon, wish we could have danced all night long. You are the bomb, thanks for making it all happen. Awesome! Awesome! Awesome! Love, Paula and Jeremy
more